Dealing With The Food Safety Modernization Act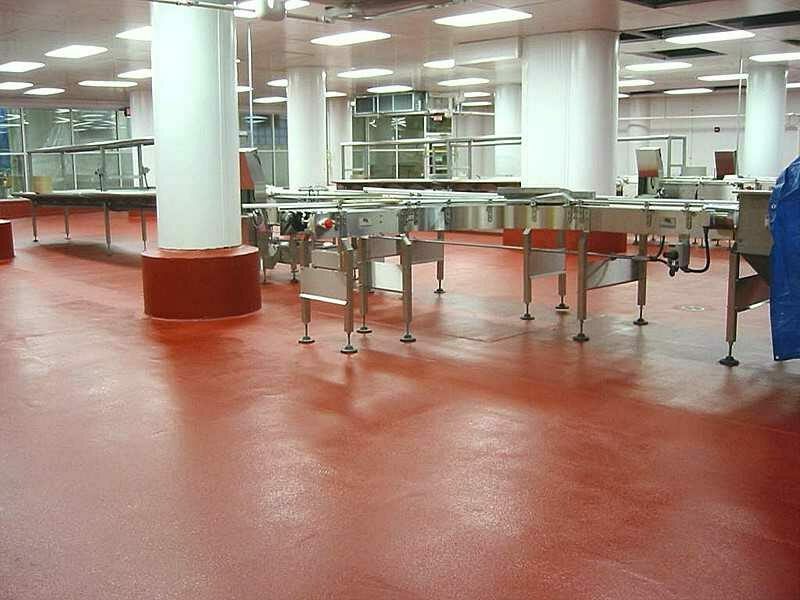 Con fechas límite inminentes para el cumplimiento de FMSA y los requisitos obligatorios para crear planes estructurados de seguridad alimentaria, realizar revisiones de análisis de peligros e implementar medidas de control preventivo dentro de sus instalaciones, Painters USA comprende que se enfrenta a nuevos desafíos.
Nuestro objetivo es ayudarlo a establecer un programa de mantenimiento de instalaciones sostenible para crear un entorno de trabajo limpio, compatible y seguro.
1. Análisis y controles de peligros- Podemos ayudar a abordar los peligros físicos asociados con resbalones / caídas de pisos dañados o resbaladizos, o tuberías calientes que necesitan aislamiento para reducir el riesgo de quemaduras de los empleados además de la corrosión debajo del aislamiento.
Podemos ayudar a eliminar los puntos de refugio de bacterias y proporcionar una solución de piso sin juntas para reducir el agua estancada y los peligros de resbalones / caídas con una resistencia adecuada al deslizamiento.
2. Instalaciones y controles sanitarios- Se le dará importancia a abordar las reparaciones de los desagües y la pendiente adecuada para el desagüe junto con las aplicaciones de base de cala para instalaciones de pisos que brindan una transición perfecta de pared a piso, promueven el movimiento del agua durante la limpieza y protegen las paredes del impacto.
También se le dará importancia a la evaluación de sistemas de paredes y pisos sin costuras, sanitarios y duraderos que puedan resistir los duros lavados y los productos químicos que se encuentran en las instalaciones de alimentos y bebidas.
3. Preservación de equipos- Evaluaremos los recubrimientos adecuados para mantener su equipo, acero estructural y otros activos libres de corrosión mientras se mantiene una superficie limpiable.
4. Almacén y distribución- Ayudaremos a responder preguntas sobre los recubrimientos y las opciones de pisos correctos para abordar la reducción del polvo, promover las superficies que se pueden limpiar y las opciones de trazado de líneas para la identificación de roedores.
Durante más de 40 años, Painters USA ha entregado artesanía de calidad de forma segura, a tiempo y amp; dentro del presupuesto para todos los aspectos de las industrias de alimentos y bebidas.
Si tiene algún proyecto de pintura, revestimiento de pisos o limpieza industrial, no dude en contactarnos.